Rocky Point Blog 2014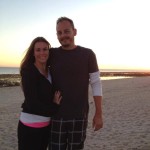 Hello fellow Rocky Point travelers!
What an exciting time 2014 is for Puerto Penasco.  We are all enjoying the recent renovations to the fish market, many of the "main drags" in town have been paved, and construction on the new Home Port is in full swing in preparation for the 2015 inaugural cruise ship sailings.  We will work to update this blog on a regular basis to help keep everyone up to speed on the latest news from our home away from home.
–  Jason Begley