May, 2014
now browsing by month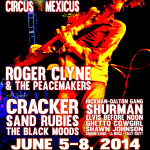 It's almost that time of year again!  Roger Clyne & the Peacemakers will be making their annual trip to Puerto Penasco in June of 2014 to spend an evening with their fellow Peacemakers under the stars with some sand, cervezas, and good old American Rock 'n Roll music.  They'll be playing all of your favorites along with some of our new songs from their latest album, The Independent.  For tickets, visit www.circusmexicus.com, and don't forget to stop by www.mexicoinsurance.mx to get your auto insurance taken care of before you cross the border.  Make sure and say hi if you see us there!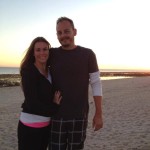 Hello fellow Rocky Point travelers!
What an exciting time 2014 is for Puerto Penasco.  We are all enjoying the recent renovations to the fish market, many of the "main drags" in town have been paved, and construction on the new Home Port is in full swing in preparation for the 2015 inaugural cruise ship sailings.  We will work to update this blog on a regular basis to help keep everyone up to speed on the latest news from our home away from home.
–  Jason Begley